Five Days in Israel & the Palestinian Territories
Booking Dates
08/01/2022 through 11/12/2023
Travel Dates
08/01/2022 through 11/15/2023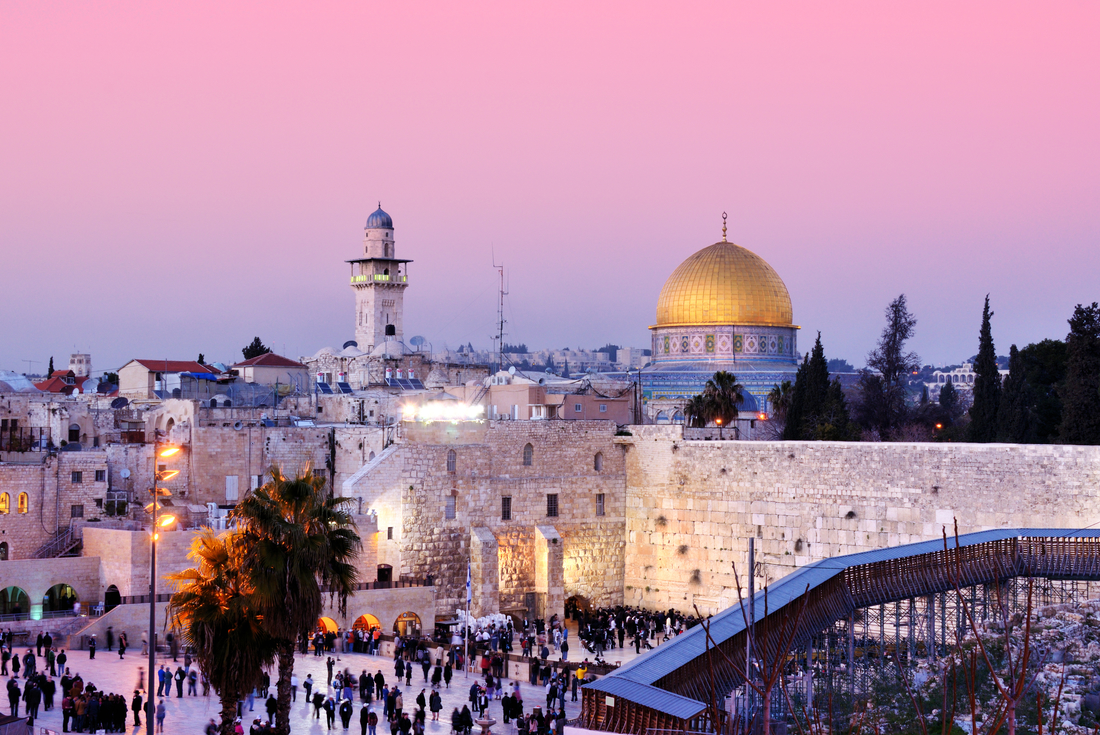 Five Days in Israel & the Palestinian Territories

A place of miraculous conceptions, thwarted crucifixions and 40-day slogs through desert – you could say Israel and the Palestinian Territories has been through quite a bit. Kick off your five-day adventure eating your heart out at Jerusalem's lively Machane Yehuda Market, then walk the Ramparts for a different perspective of the Old City of Jerusalem. Hike the Iconic Masada Snake Path before taking a float in the rapidly evaporating Dead Sea. Head to Bethlehem's Church of the Nativity and go on a Graffiti tour seeing the works of Banksy. Finally, arrive in Tel Aviv, and get in and about the seaside city's nightlife. You'll get a taste of the highlights on this Middle Eastern jaunt.

Activities
Jerusalem – Machane Yehuda Market & Bite Card
Jerusalem – Walk on the Ramparts of the Old City
Jerusalem – Western Wall (Wailing Wall)
Jerusalem – Church of the Holy Sepulchre
Dead Sea – Visit and float
Masada – Entrance & Cable Car one-way
Masada – Snake Path Hike
Jaffa – Town Visit
Jerusalem – Mount of Olives
Bethlehem – Separation Barrier Graffiti Tour
Bethlehem – Church of the Nativity & Shepherds' Field
Highlights
Sample tasty local eats at the very cool Machane Yehuda Market where you can use your included bite card at any of the vendors.
Discover for yourself the city that everyone knows from Christmas, Bethlehem, and learn how (and why) graffiti has filled the city's walls from artists over the years, including Banksy, on a leader-led walking tour.
Take a bird's eye view of the Old City of Jerusalem as you walk the Ramparts – a great way to get a sneak peek into places you'd never see otherwise, and to take in the stunning views outside the wall.
Hike the iconic Masada Snake Path early in the morning for some epic views across Jordan, then take the cable car down to the Dead Sea for a seriously strange swim.
| Day | Description | View All |
| --- | --- | --- |
| Day 1 | Jerusalem | Details |
| Day 2 | Jerusalem | Details |
| Day 3 | Jerusalem | Details |
| Day 4 | Tel Aviv | Details |
| Day 5 | Tel Aviv | Details |